"Slow fashion is the deliberate choice to buy better-quality items less often. When purchases are made, they're environmentally and ethically conscious rather than trend-driven. The garments are durable and lend themselves to repairs, not disposal. Slow fashion is also transparent: Buyers know where their clothes are coming from, and items are often handmade by artisans."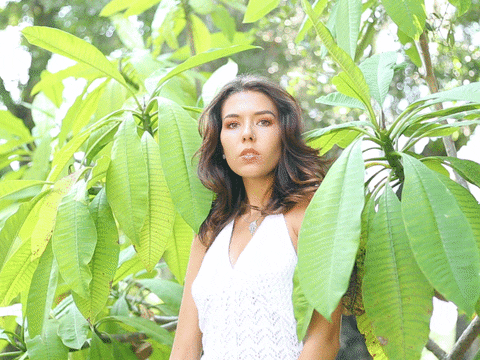 Artiklar/Bok:
Fashion is Broken! Julianne Moore, Patagonia and the Rise of Slow Fashion!
"Varje år kastar den genomsnittlige svensken hela åtta kilo kläder rakt ner i soporna. Med tanke på att det går åt 2 700 liter vatten bara till en enda t-shirt är det rätt uppenbart att allt detta slit-och-slängande är ohållbart. Men hur skapar du en garderob som både håller i sömmarna över tid och överlever snabba trendväxlingar?"
http://www.slowfashionboken.se/
"What is Slow Fashion?"
Varumärken. ( Något som fattas? Hör gärna av dig i så fall!)
Patagonia
"We believe the environmental crisis has reached a critical tipping point. Without commitments to reduce greenhouse gas emissions, defend clean water and air, and divest from dirty technologies, humankind as a whole will destroy our planet's ability to repair itself. At Patagonia, the protection and preservation of the environment isn't what we do after hours. It's the reason we're in business and every day's work."
Patagonia has pioneered quality clothing with organic, recycled, and upcycled fibers. The company makes clothes that pack well, travel even better, last forever, and feel good to wear
http://www.patagonia.com/home/
Zady
"It's a systemic issue. We're not afraid of that. We're building a company that proves there is a better way.
We're making clothes what they should be: Clothes that fit. Clothes that feel great. Pieces that inspire.
Elleen Fisher
"I like the idea that a company can be successful as a business and also as an agent of positive change. That's "business as a movement." For me, it's a daily effort to keep moving in the right direction.
We do make big decisions, and you would think with my name on the door that I'd be the one choosing to focus on the environment, or on women and girls. "
"REPLIK utgår från kriterierna för slow fashion, kriterier som syftar till att skapa beteendeförändringar hos konsumenter genom att inspirera till en hållbar garderob som överlever modevärldens svängningar utan att behöva kompromissa med design. Vi vill vara med och skapa en ny inställning till mode vilken prioriterar färre, väldesignade, kvalitativa plagg med mindre miljöpåverkan och producerade med bättre villkor för alla i produktionskedjan."
"OUR PRODUCT
IS MADE WITH:
100% organic cotton denim
Social responsibility
Transparent production
WE STRIVE FOR SUSTAINABLE
CONSUMPTION PATTERNS BY:
Offering free repair service
Reselling second hand products
Recycling worn out products"
"Created in 2009 by Yael Aflalo, we design and manufacture the majority of our limited-edition collections in our factory headquarters in downtown Los Angeles. All other garments are produced by responsible manufacturing partners here in the U.S. or abroad using sustainable methods and materials."
https://www.thereformation.com/
"Here at Study NY, we maintain a transparent supply chain for every step of our products' journey. From field to cutting table, every part of a garment's process is carefully examined and controlled to be socially and environmentally conscious. We support sustainable techniques to better the fashion industry and the world."
"Modeindustrin har sedan 2000-talet förändrats och Höst/Vinter – Vår/Sommarkollektioner har förvandlats till pre-spring, spring, pre-summer, summer, pre-fall, fall, pre-winter, winter, och däremellan några små högtider som halloween, jul, springbreak, osv. osv. allt för att driva modekarusellen framåt. Vilket resulterar i en enorm press på producenterna som därmed har svårt att hålla upp sina priser på grund av konkurrens och tvingas börja tumma på kvalitén, materialen och arbetarnas löner."
"Hos Ecosphere.se säljs enbart produkter av bra kvalitet som är tillverkade på ett sunt och etiskt sätt, gjorda utav klimatsmarta material eller som bidrar till ett minskat slöseri av naturresurser.
Ecosphere har förhoppning om att kunna vara ett bra och enkelt alternativ för den medvetna konsumenten, och strävar efter hållbart mode utan kopplingar till överkonsumtion och degradering av ekosystem."